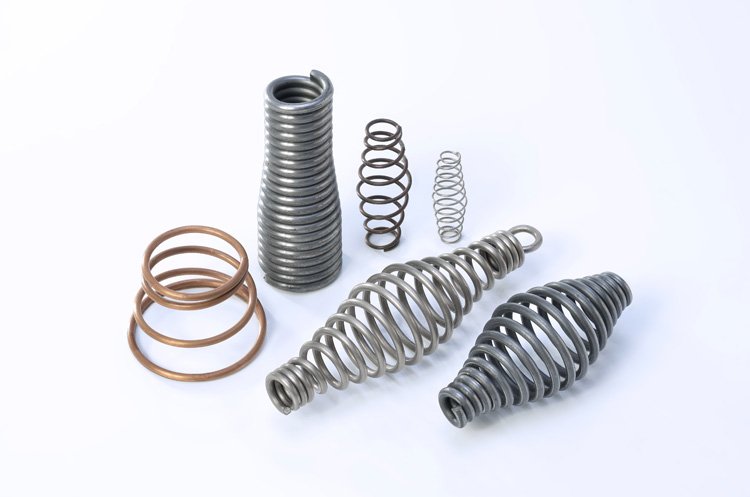 Conical springs live up to their name in that they're cone shaped with varied diameters. Typically, a conical spring is a compression spring that's smaller at the top than it is at the bottom. Also known as a tapered spring, these springs are produced to fit specific applications. For example, a conical spring may be needed within a valve where a more traditional spring couldn't fit.
Choose a design with the dimensions you want and we will make it for you
Give us the specifications of your spring and we will manufacture to order.
REQUEST A QUOTE
Get a customized quote
Venkat

Quality manager, Motherson automotive

"The springs are top quality. The service team are all friendly and eficient and always there to help in any situation, whether standard orders or breakdown situations. My primary contact is Murugan and she has always helped us through any situation with great results. Thanks for all you do for our company"
Janakiraman

Purchases, Daebu automotive

"It was pleasure to work with Jaya Springs, they always send us the Spring that we placed orders ahead of the dates committed. I hope they used to have cushion, any have they keep best quality and pricing is also competitive in whole Chennai."
Senthil Velan

Itw India limited

"We usually place bulk orders with one large organisation and they took it to small vendors then. For first time we tried directly with Original vendors and it paid off well in particular with finding Jaya Springs who has been so far very impressive in their services."
Thiagarajan

SMR India

"We usually place bulk orders with one large organisation and they took it to small vendors then. For first time we tried directly with Original vendors and it paid off well in particular with finding Jaya Springs who has been so far very impressive in their services."
Loganathan

KOMOS

"Jaya Springs is the best Spring manufacturer in Ambattur circle. Whenever we get orders from MNCs for spring our one point contact is Mr Sakthivel who does a far better job than most others."